All Creatures Care Cottage Veterinary Hospital
(

39

)
Average rating of 5 out of 5 stars
Dr. Rand Spongberg
601 W 19th St., Suite 200
601 W 19th St Ste. 200, Costa Mesa, CA

,

California

,

92627

,

USA
(949) 430-7576
Contact This Business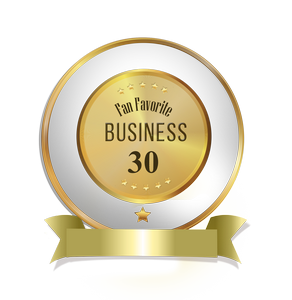 Recommend To A Friend
Recommend To A Friend
Fill in the below form and you can recommend 'All Creatures Care Cottage Veterinary Hospital' to a friend or family member via a text message.
Share with Friends
Show Your Support, Share!
Show your support with a quick share of 'All Creatures Care Cottage Veterinary Hospital'.

Share the below banner to your favorite social media profile and encourage your friends to become a Fan.
Services Offered
Diagnostics, Vaccines, Spays and Neuters, Surgery, Preventive care
Dr. Rand Spongberg grew up in Southern California and attended University California Irvine, majoring in Social Science. His passion for animals led him to Australia where he studied Veterinary Medicine at Murdoch University in Perth, located in Western Australia. His studies focused on surgery, dermatology and internal medicine. After 5 years of living and working in Australia, he moved back home to Orange County. Dr. Spongberg emphasizes the importance of caring for the animals as well as their owners, "Since pets can't communicate verbally, it's essential to have a great relationship and work closely with their owners so the pets get the best possible care," He strives to exceed your expectations for quality, compassionate care, and service. Dr. Spongberg is an active member of Southern California Veterinary Medical Association and is the proud new owner of All Creatures Care Cottage Veterinary Hospital. He lives in Costa Mesa with his wife Lorraine and two young children, Ryland and Sienna. When he isn't helping owners and their beloved pets he enjoys spending time with his family, traveling to tropical beaches, surfing and scuba diving. Dr. Spongberg loves going to work every day and is lucky to have a well trained and caring staff.