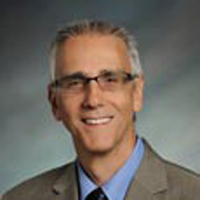 Dr. Randall Viola
(

3

)
Average rating of 5 out of 5 stars
NASHUA Cosmetic and Restorative Dentistry PLLC
Nashua

,

New Hampshire

,

03063

,

USA
855.572.9181
Recommend To A Friend
Recommend To A Friend
Fill in the below form and you can recommend 'Dr. Randall Viola' to a friend or family member via a text message.
Share with Friends
Show Your Support, Share!
Show your support with a quick share of 'Dr. Randall Viola'.

Share the below banner to your favorite social media profile and encourage your friends to become a Fan.
Services Offered
Cosmetic and Restorative Dentistry
As a premier dental office in Nashua, NH, it is our goal to provide the highest level of dental care. We accomplish this through a combination of five-star customer service, individualized care planning, and advanced technology. In our office, every patient is treated with respect and compassion. You are not just a number here; you are our patient, our neighbor, and our friend.
Ratings
Dr. Randall Viola
Lisandra F.
has given a 5 out of 5 star rating on
January 14, 2016
Dr. Viola deeply cares about his patients and their oral health. He takes pride in his work, and pays attention to every detail ensuring that you are happy with your smile! His office staff are all very warm and helpful and they ensure your comfort during your visit. I am very happy to be a patient with such a great team of professionals!
Dr. Randall Viola
Benjamin Ambrose
has given a 5 out of 5 star rating on
January 14, 2016
Excellent Dentist with an outstanding staff a person couldn't ask for more.
Dr. Randall Viola
Ron Levasseur
has given a 5 out of 5 star rating on
January 14, 2016
I've been under the care of Nashua Cosmetic & Restorative Dentistry for about 5 years now. My smile is healthier and more attractive than ever in my life! Their care is comprehensive AND caring. If you care about the health and aesthetics of your smile, this is the place to go!
A true fan will go the extra mile and record a Fan Review. Go ahead get started. It's super easy. For a great recording follow the below checklist

– Check your webcam and microphone to make sure it works
– Find a quiet, well-lit room, with as little disturbances as possible.
– Relax and don't rush your words.