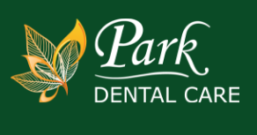 Park Dental Care
(

3

)
Average rating of 5 out of 5 stars
Dr. Evelyn Maggos
26W276 Geneva Road, Suite E
Carol Stream

,

Illinois

,

60188

,

USA
630-556-8880
Contact This Business
Recommend To A Friend
Recommend To A Friend
Fill in the below form and you can recommend 'Park Dental Care' to a friend or family member via a text message.
Share with Friends
Show Your Support, Share!
Show your support with a quick share of 'Park Dental Care'.

Share the below banner to your favorite social media profile and encourage your friends to become a Fan.
Services Offered
CAVITIES
CROWNS
PERIODONTAL DISEASE
GINGIVITIS
TEETH WHITENING
DENTAL FEAR
BAD BREATH
ORAL HYGIENE TECHNIQUES
COSMETIC DENTISTRY
BONDING
TOOTHACHES
CRACKED TEETH
VENEERS
IMPLANTS
WHITE FILLINGS
PREVENTIVE CARE
NUTRITION TIPS
Park Dental Care is easy to find, just past the intersection of Pleasant Hill and Geneva Roads. The small, quiet shopping center has ample free parking, and our office has ground-floor access. Yet the location is central to just about everything – shopping, dining, salons, recreation, and churches – so you can check items off your to-do list on dental appointment day. Isn't it time to feel truly welcome and secure in the care of a professional dental team? Call 630-556-8880 to schedule appointments for you and your family at Park Dental Care in Carol Stream, IL.
Reviews Hall of Fame
Fans' Choice Awards – Reviews for Park Dental Care!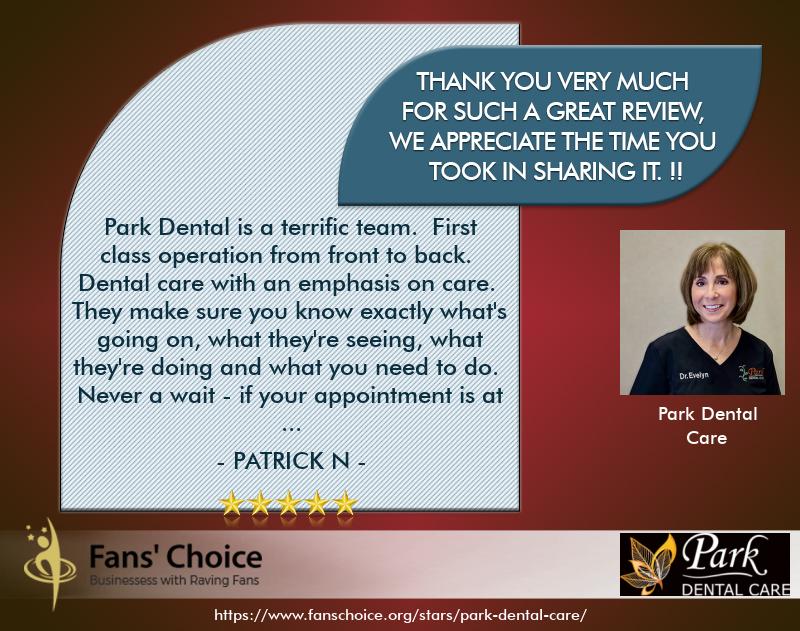 Patrick N's review on Park Dental Care
5

Park Dental is a terrific team. First class operation from front to back. Dental care with an emphasis on care. They make sure you know exactly what's going on, what they're seeing, what they're doing and what you need to do. Never a wait – if your appointment is at 10:00, you're walking back at 10:00 (unless you're late…) I might be guilty of abusing their super scheduling flexibility but they never complain. Convenient location, parking directly in front of the office – nothing to improve upon at all.
---
Fans' Choice Awards – Reviews for Park Dental Care!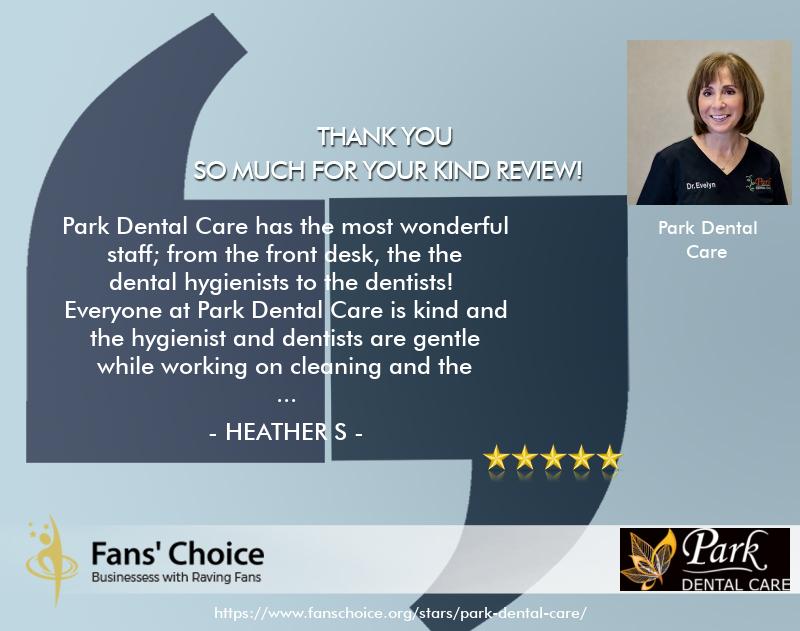 Heather S's review on Park Dental Care
5

Park Dental Care has the most wonderful staff; from the front desk, the the dental hygienists to the dentists! Everyone at Park Dental Care is kind and the hygienist and dentists are gentle while working on cleaning and the overall care for your teeth. My family has continued to see this practice for the past 12 years; even after moving away from the area, we still consider Park Dental Care to be our preferred practice! The facility is always clean and sometimes decorated by season. The staff take the time to get to know you and you feel really important as their patient.
---
Fans' Choice Awards – Reviews for Park Dental Care!
Ken D's review on Park Dental Care
5

Both my wife and I have been going here for many years. Always friendly and professional service. High energy staff. The dentists are personable and do great work. They are a place that we can trust which is really important to us.
---