Smiles4oc Dr.Cary J.Dunne
(

7

)
Average rating of 5 out of 5 stars
Costa Mesa

,

California

,

92626

,

USA
Services Offered
Dental Crowns, Dental Implants, Invisalign, Laser Dentistry, Gum Disease, Teeth Whitening, Porcelain Veneers, Cosmetic Dentistry, Family Dentistry, Specialty Dentistry, SEdation Dentistry,Full Mouth Rehabilitation, Comprehensive Dentistry, Systemic Oral Health , Tooth Tales Kids Corner
Ratings
There are no reviews yet.
A true fan will go the extra mile and record a Fan Review. Go ahead get started. It's super easy. For a great recording follow the below checklist

– Check your webcam and microphone to make sure it works
– Find a quiet, well-lit room, with as little disturbances as possible.
– Relax and don't rush your words.

Are you the owner of 'Smiles4oc Dr.Cary J.Dunne'? Grow your Fan base by 10X with a few clicks.
Business Owner Signup/Login
Login or signup as a business owner in Fans' Choice
Show Your Support, Share!
Show your support with a quick share of 'Smiles4oc Dr.Cary J.Dunne'.

Share any of the below banners to your favorite social media profile and encourage your friends to become a Fan.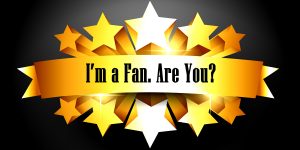 Recommend To A Friend
Fill in the below form and you can recommend 'Smiles4oc Dr.Cary J.Dunne' to a friend or family member via a text message.