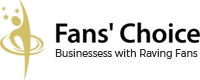 Fans' Choice Award
5
Being recognized on the list of Fans' Choice Top 10 helps our business grow by giving our customers a chance to see how dedicated and passionate we are about our products.

~

Gabriella Mannino Tomasello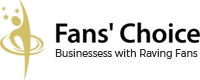 Fans' Choice Award
5
OMG, never in a million years I would have ever dreamed of something like this. Specially in my second full year in business. Thank you SO MUCH everyone who support my art. Fans' Choice, I'm honored beyond words.
~

Deborah Koch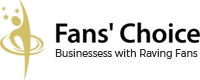 Fans' Choice Award
5
The biggest thanks to the customer or whoever had nominated us to Fans' Choice! Without you we never know what's Fans' Choice is!? Thank you for loving us! And we'll promise to work harder for the year 2018!!!!! ❤️❤️❤️❤️❤️
~

Cathy Huynh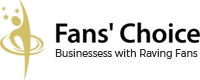 Fans' Choice Award
5
I am so honoured that Love Your Locks was on the top 10 & 100 list for 2017! Working hard ,having a passion for your business and Success helped make this happen! I have all of my amazing loyal clients to thank for making this possible . Thank you to Fans' Choice for helping grow my business.

~

Maggie Vanderbyl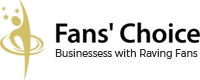 Fans' Choice Award
5
It's amazing! We are a small family owned pizzeria and we couldn't have done it without the support of our community and Fans' Choice.

~

Jessica-Lynn Chelsea Mooring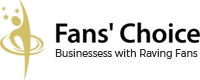 Fans' Choice Award
5
Working with the Fan's Choice this past year has been very rewarding. They help us gain future clientele by showing them the recognition we've received for all the hard work we've put into the business. It's exciting to see clientele getting involved and being able to read the reviews they leave about our shop and artists. This has certainly made us focus on getting our name out there. We're just a tiny shop from Frankfort Indiana. Thanks to the Fan's Choice , people all across the U.S. are now hearing about us. How awesome is that!?
It's totally worth your time as a business owner to get involved with the Fan's Choice!
Thanks for allowing us to participate. We'll definitely be working even harder in 2018.

~

The Rhythm In Ink Tattoo Studio Crew
(Jamie Burton, Brandon Burton, Tony McWhitey, Jake Skeeter, Megan Vance)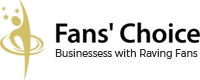 Fans' Choice Award
5
We are grateful to receive recognition from Fans' Choice and for everyone who supported us not only with achieving this but also throughout our journey as a business. This recognition has helped us create a positive brand image and provided us with a great starting point to develop into a better business in the future. We hope that Fan's Choice continues to give recognition and contribute to success of smaller businesses.

~

Maris Gestiada Ganzan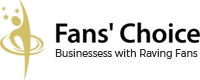 Fans' Choice Award
5
Fans' Choice is great! It gets your business out there letting new people know you have great reviews!
~

Diane Hairgal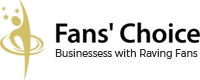 Fans' Choice Award
5
Feel honored that my clients love my salon and support me with there kind words at Fans' Choice
~

Tamara Louise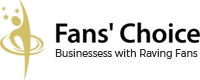 Fans' Choice Award
5
Fans' Choice is a great way to see progress in my business and I tell all my clients if they can leave feedback on my fan choice link. Fans' Choice is a fantastic way to show new and exciting clients that you are highly recommend for your line of work and this speaks volumes to potential new business

~

Elisa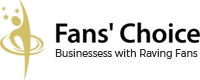 Fans' Choice Award
5
We are overwhelmed with the nomination for the Fans' Choice. We love what we do and to be recognized for this award is simply amazing. We would like to thank everyone for their kind words and support.

~

Simply Beautiful Hair & Beauty Salon
Top Business of September 2020