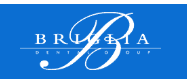 Briglia Dental Group
(

14

)
Average rating of 5 out of 5 stars
Dr. Ron Briglia
600 EAST MARSHALL STREET ST #201
West Chester

,

Pennsylvania

,

19380

,

USA
(610) 615 0160
Contact This Business
Recommend To A Friend
Recommend To A Friend
Fill in the below form and you can recommend 'Briglia Dental Group' to a friend or family member via a text message.
Share with Friends
Show Your Support, Share!
Show your support with a quick share of 'Briglia Dental Group'.

Share the below banner to your favorite social media profile and encourage your friends to become a Fan.
Services Offered
FAMILY DENTISTRY DENTISTRY FOR CHILDREN
GOLD INLAYS AND ONLAYS
ROOT CANALS
PERIODONTAL DISEASE
OBSTRUCTIVE SLEEP APNEA
COSMETIC DENTISTRY
CHIPPED TOOTH REPAIR
DENTAL IMPLANTS
DENTURES & PARTIALS
PORCELAIN VENEERS & CROWNS
SMILE MAKEOVERS
TEETH WHITENING
SEDATION DENTISTRY
IV SEDATION DENTISTRY
ORAL SEDATION DENTISTRY
At Briglia Dental Group, our practice is about more than just exams and cleanings. Our team is made of highly skilled and experienced individuals who are committed to providing comprehensive services to patients of all ages. From preventative and restorative care to cosmetic enhancements, we are well-equipped to handle all your dental care needs in our warm, welcoming office. From the moment you step through our doors, we immediately start providing the highest quality care possible.