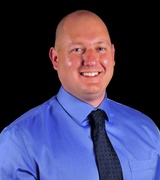 Dennis Nottingham
(

3

)
Average rating of 5 out of 5 stars
Indianapolis

,

Indiana

,

USA
(317) 296 6203
Contact This Business
Recommend To A Friend
Recommend To A Friend
Fill in the below form and you can recommend 'Dennis Nottingham' to a friend or family member via a text message.
Share with Friends
Show Your Support, Share!
Show your support with a quick share of 'Dennis Nottingham'.

Share the below banner to your favorite social media profile and encourage your friends to become a Fan.
Services Offered
Buyer's Agent, Listing Agent, Relocation, Foreclosure
Dennis Nottingham recognized as Indiana's #1 Team Leader. Dennis, better known as the Indy Home Pros Team oversees 25 full time agents. The Indy Home Pros Team has been recognized as Indiana's #1 Selling Team with over 7100 career sales. His Team sold 969 properties in 2013 which led Indiana agents. Dennis has been recognized by the Wall Street Journal for being one of the top 10 team leaders in the nation for number of transactions closed for the past 3 years.
Ratings
Dennis Nottingham
SHALALATH
has given a 5 out of 5 star rating on
May 18, 2015
WANT TO THANK DANELLE MARTIN FOR EVERYTHING..SHE IS AWESOME..ALWAYS RETURNED PHONE CALLS AND ALWAYS MADE SURE EVERYTHING WAS TAKEN CARE OF..THANK YOU CHRIS WALKER
Dennis Nottingham
hiwilmore
has given a 5 out of 5 star rating on
May 18, 2015
Doug Alvey was great to work with. He helped us buy a house 3 years ago and sell the same home last month. We had an offer in 3 days after putting it on the market. He was always available and quick to respond. He's highly knowledgeable of the housing market, different paper works, home inspection/repair, etc. and very professional yet very friendly. I would recommend him to anyone looking to buy or sell their house around Indy.
Dennis Nottingham
UriahsMomma
has given a 5 out of 5 star rating on
May 18, 2015
We used Doug Alvey with Remax as our Buyer's Agent. He helped us through every step of buying our home! We viewed quite a few potential places and he was extremely patient and answered every question we had throughout our home buying process! I would recommend him to anyone that's looking to buy!