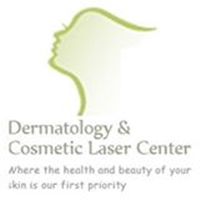 Dermatology & Cosmetic Laser Center
(

5

)
Average rating of 5 out of 5 stars
28 Elm St, Huntington

,

New York

,

11743

,

USA
(631) 417-3300
Total Reviews:10
Average Rating:5
Real Google Reviews
Marianne Willmott
My wife and I went into Dr. Roger Koreen's office to get our skin checked and a few problem areas treated. We did not have any skin doctor and others we tried had appointments that were over 6 months away. We were pleased to get an appointment not too far in advance. When we got there the office was pleasant and the people nice. Dr Koreen was very friendly and took his time in caring for us. Later, I came back for further treatment and again it was a pleasant experience. I thanked him for his knowledge and ability to help me out. Thanks Dr. Koreen!
Originally posted on Google on 2018-04-06
---
THOMAS MCCOY
Unfortunately, I have had many experiences with doctors. My father had recommended me to Dr. Koreen about 15 years ago. First you will be greeted by very friendly and warm receptionists. The waiting room is extremely clean and comfortable with plenty of seating, magazines and TV's. The wait time is always reasonable (10-15mins) considering Dr. Koreen always spends quality time for exam and questions (never rushed). He always educates you on the most modern treatments and offering the best options. Dr. Koreen now treats my teenage kids after many years of superior treatment and second to none care. I strongly trust and highly recommend Dr. Koreen and his staff.
Originally posted on Google on 2018-03-15
---
Thomas Stapleton
Unfortunately I've been going to see dermatologists for 25 years now. The last 5 and best have been under Dr Koreen care. He's fantastic at what he does, his staff is top notch and friendly, I recommend him highly
Originally posted on Google on 2018-03-06
---
HEATHER MILLER
Originally posted on Google on 2017-10-26
---
Beatriz Orozco
Originally posted on Google on 2017-08-10
---
meredith allison
Originally posted on Google on 2016-09-06
---
Recommend To A Friend
Recommend To A Friend
Fill in the below form and you can recommend 'Dermatology & Cosmetic Laser Center' to a friend or family member via a text message.
Share with Friends
Show Your Support, Share!
Show your support with a quick share of 'Dermatology & Cosmetic Laser Center'.

Share the below banner to your favorite social media profile and encourage your friends to become a Fan.
Services Offered
Dermatology
Dr. Roger Koreen welcomes you to the Dermatology and Cosmetic Laser Center. In our conveniently located office, men and women of all ages can have their medical and cosmetic dermatological needs addressed in a caring, comfortable atmosphere. Dr. Koreen and his team provide outstanding care that is personalized to the individual. We understand that each of us has unique skin and, therefore, unique needs. When you visit us, you will experience what can happen when the health and beauty of your skin are top priority.
Ratings
There are no reviews yet.
A true fan will go the extra mile and record a Fan Review. Go ahead get started. It's super easy. For a great recording follow the below checklist

– Check your webcam and microphone to make sure it works
– Find a quiet, well-lit room, with as little disturbances as possible.
– Relax and don't rush your words.