Skin & Vein Institute
(

22

)
Average rating of 5 out of 5 stars
Skin & Vein Institute
477 N El Camino Real Suite D304, Encinitas

,

California

,

92024

,

USA
(760) 642-6674
Contact This Business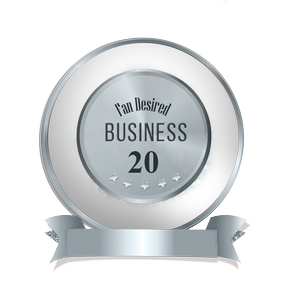 Recommend To A Friend
Recommend To A Friend
Fill in the below form and you can recommend 'Skin & Vein Institute' to a friend or family member via a text message.
Share with Friends
Show Your Support, Share!
Show your support with a quick share of 'Skin & Vein Institute'.

Share the below banner to your favorite social media profile and encourage your friends to become a Fan.
Services Offered
Botox Kybella Volbella XC Juvéderm Ultra XC Restylane Radiesse Scar Treatments ExcelV Brown Spots Volbella XC Belotero Fillers Voluma XC Age Spots
Cosmetic Dermatology
Fillers for volume loss including Voluma XC, Juvederm Ultra Plus XC, Volbella XC, Restylane Silk, Restylane, Radiesse, Belotero
Neuromodulators for wrinkles including Botox, Dysport and Xeomin
Excess neck fat is treated with Kybella
Lasers

ExcelV for removing red and brown spots and small vessels on the face, neck and chest
Fraxel Dual for improving wrinkles, building collagen and treating uneven pigmentation
Clear & Brilliant Original and Permea for improving tone, texture, pigment and building collagen to decrease wrinkles with no downtime
Long pulsed ND:YAG for treating spider veins on the legs
CoolTouch CETV for treating varicose veins

Medical Dermatology

Acne
Rosacea
Skin Cancer
Melasma
Eczema
Excessive sweating
Psoriasis
Vitiligo
Contact Dermatitis

Surgical Dermatology

Mohs Micrographic Surgery

Venous disease

For those large bulging "ropy" veins

Endovenous laser ablation
Endovenous chemical ablation

For the small spider veins
Sclerotherapy
At Skin & Vein Institute, our mission is to provide comprehensive, quality dermatologic care driven by results. The practice operates on Dr. Amanda Lloyd's core values of education and trust. She and her team maintain a warm, inviting atmosphere where patients know they are receiving care that achieves their desired goals. After earning a Bachelor of Science in Biochemistry with a minor in Spanish from the UCLA Honors College, Dr. Lloyd received her medical degree from the University of Vermont College of Medicine. She completed her dermatology residency at Baylor University Medical Center in Dallas Texas where she served as Chief resident. Dr. Lloyd is a member of the American Society for Laser Medicine and Surgery, the world's largest professional organization for the promotion of excellence in patient care through advanced laser technologies. She recently published a textbook chapter on laser-tissue interaction.  Dr. Lloyd uses energy-based modalities to treat irregular pigmentation, rough skin texture, wrinkles, spider and varicose veins. With more than a dozen articles on dermatology topics published in peer-reviewed medical journals, and textbook chapters, Dr. Lloyd's expertise is highly respected in the field. Additionally, she has presented at the annual meeting for the American Society for Laser Medicine and Surgery, the American College for Mohs Surgery and many other academic seminars. Her research focuses on organ transplant patients –increasing the awareness of the significantly increased skin cancer risk, preventing aggressive cancers in these patients and effectively treating their skin. Dr. Lloyd looks forward to partnering with you, whatever your skin ailments may be to make your skin Look Stunning. Always!