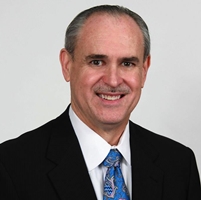 Clint Bruyere, DDS
(

3

)
Average rating of 5 out of 5 stars
444 Forest Square, Suite G, Longview

,

Texas

,

75605

,

USA
903.708.6116
Recommend To A Friend
Recommend To A Friend
Fill in the below form and you can recommend 'Clint Bruyere, DDS' to a friend or family member via a text message.
Share with Friends
Show Your Support, Share!
Show your support with a quick share of 'Clint Bruyere, DDS'.

Share the below banner to your favorite social media profile and encourage your friends to become a Fan.
Services Offered
Dentistry
We treat your whole mouth to ensure that your gorgeous smile is free of pain or disease. Top quality materials and meticulous attention to detail help ensure that our work lasts a lifetime. In addition to making your smile more beautiful, we focus on your long-term oral health, and work with your budget. Even more important, you can expect an exceptional experience and special attention with personalized services designed to pamper.
Ratings
Clint Bruyere, DDS
Carloyn B.
has given a 5 out of 5 star rating on
July 12, 2016
I've been going to Dr. Bruyere for 24 years. I had gone to several Dentists and Dr before coming to him for severe neck and shoulder pain. He was the only one who found the source. I had T.M.J. He found help for me, and I will be so greatul to him. He has always done a good job for me. I love my Dentist.
Clint Bruyere, DDS
Jennifer H.
has given a 5 out of 5 star rating on
July 12, 2016
Dr. Bruyere's office is the best. Friendly staff and quick to get you in and out. You even get a chair message while you et your teeth cleaned. I definitely recommend this dentist office.
Clint Bruyere, DDS
Dawn M.
has given a 5 out of 5 star rating on
July 12, 2016
My husband and I have been going to see Dr Bruyere for many years now and we LOVE him! He always does an amazing job if you need any work done. Ginny usually does our cleanings and she is great also and very sweet! I highly recommend giving them a try if you are looking for a new place, you won't be disappointed! Love Love Love
A true fan will go the extra mile and record a Fan Review. Go ahead get started. It's super easy. For a great recording follow the below checklist

– Check your webcam and microphone to make sure it works
– Find a quiet, well-lit room, with as little disturbances as possible.
– Relax and don't rush your words.