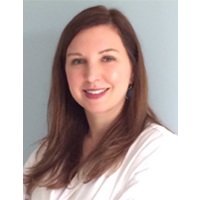 Dr. Jennifer Kish
(

7

)
Average rating of 5 out of 5 stars
Seriously Skin – Cosmetic & Laser Medicine
Chagrin Falls

,

Ohio

,

USA
440-499-7145
Recommend To A Friend
Recommend To A Friend
Fill in the below form and you can recommend 'Dr. Jennifer Kish' to a friend or family member via a text message.
Share with Friends
Show Your Support, Share!
Show your support with a quick share of 'Dr. Jennifer Kish'.

Share the below banner to your favorite social media profile and encourage your friends to become a Fan.
Services Offered
Laser resurfacing, cosmetic fillers, toxins, and skincare
Dr. Jennifer Kish is a laser surgeon and aesthetic physician, practicing at Seriously Skin, Cleveland, OH. She is trained in emergency surgery and formerly served as Medina Hospital's Chief of Surgery. With the years of experience, she now serves at Seriously Skin- Cosmetic and Laser Medicine at Chagrin Falls, OH.