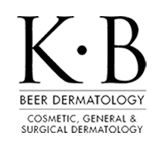 Beer Dermatology
(

38

)
Average rating of 5 out of 5 stars
Beer Dermatology
1500 North Dixie Hwy, Suite 305 West Palm Beach

,

Florida

,

33401

,

USA
(561) 600-4848
Contact This Business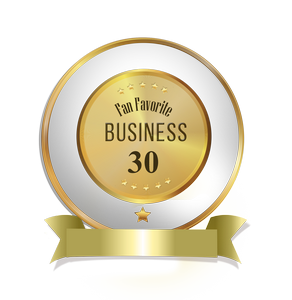 Recommend To A Friend
Recommend To A Friend
Fill in the below form and you can recommend 'Beer Dermatology' to a friend or family member via a text message.
Share with Friends
Show Your Support, Share!
Show your support with a quick share of 'Beer Dermatology'.

Share the below banner to your favorite social media profile and encourage your friends to become a Fan.
Services Offered
Cosmetic, Medical & Surgical Dermatology, Injectables, Body Contouring, Mohs Surgery, Skin cancer treatment, Acne treatment, Eczema, Melesma, Rosacea
Dr. Kenneth Beer of Beer Dermatology is proud to provide a variety of services to patients, including:
Cosmetic Treatments
General Dermatology
Mohs Surgery
Dr. Kenneth Beer is also extremely involved in current clinical trials to improve the medical field, and has recently been voted for the Fans Choice Award. He has two offices in West Palm Beach and Jupiter, Florida and is dedicated to ensuring patients have access to comprehensive skin care solutions. Cosmetic Treatments Many patients visit Beer Dermatology to discuss aesthetic services to improve the appearance of the skin and body. Some of the services offered include:
Cosmetic injectables – Dr. Kenneth Beer is pleased to provide patients with a wide range of cosmetic injectable services including Botox, Juvederm, and Voluma XC for turning back the hands of time!
Kybella – patients fighting submental fullness (excess fat underneath the chin) are welcome to learn about a non-invasive solution called Kybella injections.
Skin tightening – using state-of-the-art devices such as Exilis, patients can tighten and tone skin on their body with this FDA-cleared device.
Fraxel – laser treatments are used to rejuvenate the skin and address poor texture and tone with today's latest technologies.
General Dermatology General dermatology focuses on the overall health of the skin and body and may include certain services such as:
Total body examinations – when it comes to addressing concerns such as skin cancer, it is important for patients to have annual skin cancer screenings. During these appointments, the dermatologist checks the body from head to toe for any signs of skin cancer or concerning skin growths.
Acne treatments – acne is not just a concern seen by teenagers, and today's adults deal with acne more than ever. Patients who are unhappy with their skin's appearance and health are welcome to work with a dedicated professional to develop a skin care regimen and effective treatment for acne.
Itching – itches and rashes are a common reason why patients may visit a dermatologist. This may be a sign of several types of conditions including eczema and psoriasis which may be improved with the help of topical or oral medications.
Mohs Surgery When skin cancer has been diagnosed, it is essential that patients work with a professional for effective treatment to eradicate the condition. Dr. Kenneth Beer may suggest patients undergo an advanced procedure called Mohs micrographic surgery, best known for the removal of cancerous skin cells. This surgical procedure provides precision care and is best for cancers which continue to redevelop or are on noticeable parts of the body such as the face. This is a conservative method that best treats recurring cancers. Call today to learn more! If you are interested in discussing the benefits of quality care with an experienced dermatologist, we encourage you to connect with Beer Dermatology. Dr. Kenneth Beer has two convenient locations, including West Palm Beach at (561) 600-4848 and Jupiter at (561) 430-2767. Connect today to book a consultation visit and learn more during your personal appointment.