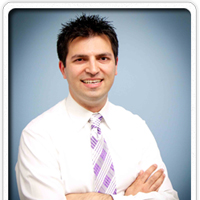 Vivid Dental
(

3

)
Average rating of 5 out of 5 stars
11560 FM 1960 West, Suite #200, Houston

,

Texas

,

77065

,

USA
(281) 809 4902
Recommend To A Friend
Recommend To A Friend
Fill in the below form and you can recommend 'Vivid Dental' to a friend or family member via a text message.
Share with Friends
Show Your Support, Share!
Show your support with a quick share of 'Vivid Dental'.

Share the below banner to your favorite social media profile and encourage your friends to become a Fan.
Services Offered
Cosmetic Dentistry
Dr. Monti Harpalani, is a Houston, Texas native who grew up attending Langham Creek High School. After graduation, he attended the University of Houston to study Information Systems Technology and it was during this time he developed a passion in the healthcare industry while working in a local dental office.
Ratings
Vivid Dental
Shelbi G.
has given a 5 out of 5 star rating on
January 14, 2016
I came to Vivid dental terrified from previous experiences at other places. The team at Vivid is very welcoming, honest, and very safe. I was shaking from fear during beginning because of preset fear but by the middle of the job I was very calm and relaxed knowing I was in great hands. Very nice people . And comical at times. Will be coming back for all of the work I need done.
Vivid Dental
David B.
has given a 5 out of 5 star rating on
January 14, 2016
Excellent practice! Everything went smoothly..setting up the appointment..getting set up to do the procedure..and the actual procedure itself. My feelings seemed to be at the top of the list of concerns!
Vivid Dental
Alejandro
has given a 5 out of 5 star rating on
January 14, 2016
With so many options everywhere, is very hard to find the right place. At vivid Dental, I found caring people, great work, reasonable prices and phenomenal facilities. Dr. Harpalani is very dedicated to each patient and Mayte makes each visit an enjoyable experience. I stopped looking for a dentist when I meet Dr. Harpalani and his team at Vivid.