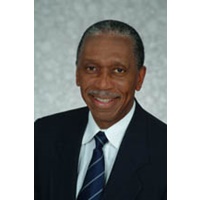 Dr. W Dermatology
(

7

)
Average rating of 5 out of 5 stars
9432 Katy Freeway, Suite 450 , Houston , TX 77055

,

USA
281 771-0494
Recommend To A Friend
Recommend To A Friend
Fill in the below form and you can recommend 'Dr. W Dermatology' to a friend or family member via a text message.
Share with Friends
Show Your Support, Share!
Show your support with a quick share of 'Dr. W Dermatology'.

Share the below banner to your favorite social media profile and encourage your friends to become a Fan.
Services Offered
Liposuction, Acne & Acne Scars, Botox, Laser Hair Removal, Juvederm/Radiesse/Fillers, Keloids, Chemical Peels, Hair Loss & Scalp Disorders, Skin Cancer, Facial and Leg Vein Removal, Laser Tattoo Removal, Mole Removal
Dr. W Dermatology is a renowned, professional and state of the art dermatology office located in Katy and Houston in Texas. The dermatologist and the director of this facility is Dr. Seymour Weaver. He is a born-and-raised Texas native who established the practice back in 1995. Dr. Weaver is a highly experienced, qualified and Board Certified dermatologist who can perform a wide variety of dermatological procedures and treatments. Dr. Weaver's medical education starts with the Baylor College of Medicine and then shifts to Los Angeles County/USC Medical Center for his internship and then onto the Martin Luther King, Jr. Medical Center for his three-year UCLA affiliated dermatology residency program. Dr. Weaver is also presently a member of several prestigious professional medical associations. Some of them include the American Academy of Dermatology, American Society for Dermatologic Surgery, American Medical Association and the Texas Dermatological Society.