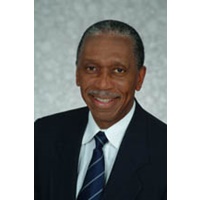 Dr. W Dermatology
(

7

)
Average rating of 5 out of 5 stars
Katy/ Houston

,

Texas

,

77450/77002

,

USA
281 771-0494
Recommend To A Friend
Recommend To A Friend
Fill in the below form and you can recommend 'Dr. W Dermatology' to a friend or family member via a text message.
Share with Friends
Show Your Support, Share!
Show your support with a quick share of 'Dr. W Dermatology'.

Share the below banner to your favorite social media profile and encourage your friends to become a Fan.
Services Offered
Liposuction, Acne & Acne Scars, Botox, Laser Hair Removal, Juvederm/Radiesse/Fillers, Keloids, Chemical Peels, Hair Loss & Scalp Disorders, Skin Cancer, Facial and Leg Vein Removal, Laser Tattoo Removal, Mole Removal
Dr. W Dermatology is a renowned, professional and state of the art dermatology office located in Katy and Houston in Texas. The dermatologist and the director of this facility is Dr. Seymour Weaver. He is a born-and-raised Texas native who established the practice back in 1995. Dr. Weaver is a highly experienced, qualified and Board Certified dermatologist who can perform a wide variety of dermatological procedures and treatments. Dr. Weaver's medical education starts with the Baylor College of Medicine and then shifts to Los Angeles County/USC Medical Center for his internship and then onto the Martin Luther King, Jr. Medical Center for his three-year UCLA affiliated dermatology residency program. Dr. Weaver is also presently a member of several prestigious professional medical associations. Some of them include the American Academy of Dermatology, American Society for Dermatologic Surgery, American Medical Association and the Texas Dermatological Society.
Ratings
There are no reviews yet.
A true fan will go the extra mile and record a Fan Review. Go ahead get started. It's super easy. For a great recording follow the below checklist

– Check your webcam and microphone to make sure it works
– Find a quiet, well-lit room, with as little disturbances as possible.
– Relax and don't rush your words.