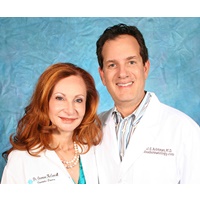 DSA Dermatology
(

3

)
Average rating of 5 out of 5 stars
4010 West Park Boulevard Plano

,

Texas

,

75093

,

USA
(972) 362-9567
Recommend To A Friend
Recommend To A Friend
Fill in the below form and you can recommend 'DSA Dermatology' to a friend or family member via a text message.
Share with Friends
Show Your Support, Share!
Show your support with a quick share of 'DSA Dermatology'.

Share the below banner to your favorite social media profile and encourage your friends to become a Fan.
Services Offered
Acne, Skin Cancer, Rashes/Psoriasis/Eczema, Rosacea, Brown Spots/Melasma, Botox, Juvéderm, Restylane, Kybella, Laser Hair Removal, Photofacials, Chemical Peels, Microdermabrasion, ResurFx®, Pediatric Dermatology, Cosmetic Services, Dermatological Services, Laser Treatments, Skin Care, Esthetician Services, Sclerotherapy
Ratings
DSA Dermatology
JF
has given a 5 out of 5 star rating on
June 7, 2016
I had a photo-facial on the forehead and scalp for brown spots. The procedure was quicker than I expected it to be. The results were better than I expected. Dr. McConnell explained in detail what would happen. She also explained what to expect after the treatment. The staff answered every question I had. The Esthetician was great and explained everything that was going on.
DSA Dermatology
SR
has given a 5 out of 5 star rating on
June 7, 2016
The SkinPen micro-needling procedure has helped with the redness and scarring on my skin. Because of my skin type, I can't have a laser treatment so the Skin Pen is ideal for me. Dr. McConnell is very knowledgeable and has taught me so much about skincare and how to take care of my skin. The staff at DSA dermatology is very friendly and always very attentive to the patient's needs. I have been coming to DSA dermatology since my teenage years. The service is always great.There are various options when it comes to treating the patient and having two great doctors in the same practice helps create a better patient experience.
DSA Dermatology
Mike S
has given a 5 out of 5 star rating on
June 7, 2016
I went for my first visit and was taken back to a room right after filling out my paperwork…very short wait. Nurse discussed my reason for visiting and doctor was in within 5 minutes. He was friendly, professional, thorough, listened to me, asked me if I had any questions. Had a mole removed and I literally did not feel any pain from the injection or brief procedure. Much better experience than my previous dermatologist. As such, I would highly recommend Dr Achtman