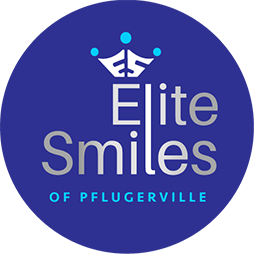 Elite Smiles of Pflugerville
(

19

)
Average rating of 4.74 out of 5 stars
Dr. Jordan Tucker
1616 FM 685 Suite 103
Pflugerville

,

Texas

,

78660

,

USA
(512) 273-7790
Contact This Business
Recommend To A Friend
Recommend To A Friend
Fill in the below form and you can recommend 'Elite Smiles of Pflugerville' to a friend or family member via a text message.
Share with Friends
Show Your Support, Share!
Show your support with a quick share of 'Elite Smiles of Pflugerville'.

Share the below banner to your favorite social media profile and encourage your friends to become a Fan.
Services Offered
COSMETIC DENTISTRY
GENERAL DENTISTRY
IMPLANT DENTISTRY
Elite Smiles of Pflugerville is a locally owned, private dental practice. Our policies are not guided by a remote board of directors, and we don't have corporate quotas to meet. Instead, we have one simple measure of success, and that is your satisfaction.