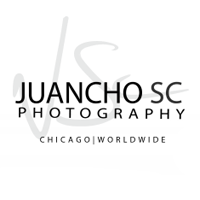 Juancho SC Photography
(

2

)
Average rating of 3 out of 5 stars
Chicago

,

Illinois

,

USA
(224) 522-2006
Recommend To A Friend
Recommend To A Friend
Fill in the below form and you can recommend 'Juancho SC Photography' to a friend or family member via a text message.
Share with Friends
Show Your Support, Share!
Show your support with a quick share of 'Juancho SC Photography'.

Share the below banner to your favorite social media profile and encourage your friends to become a Fan.
Services Offered
Wedding & Portrait Photography.
Ratings
Juancho SC Photography
Erica Aini
has given a 1 out of 5 star rating on
April 17, 2019
Brides Beware of Juancho SC Photography. Their Instagram account and website are deceiving. They will give you only a handful of these "artistic" photos, the rest of the photos you receive will not look like what they advertise. To start: Our wedding was on a Private Yacht in Chicago July 2018. My husband and I paid $4500 for an "8 hour" session with Juancho and his wife Johana. I only received 700 photos of our entire wedding day. On average all of my friends (who had been married or married since) had around 1500-2000 photos from their single photographer. I figured with two photographers I would have had more from our special day. When I requested numerous times for the rest of my photos my answer from Juancho & Johana was "these are the photos that made it to the finals." Yet my contract said I would received all photos from our wedding day. The Bad and the Ugly: I do not have one photo with my entire family. I have only 4 photos total of my nieces from the day of our wedding and not one of me with them. I have maybe 15 random photos of guests. Only 1 photo of me in my wedding dress with just my mom. Not one photo of just me and my father- only a distant one of us walking down the aisle. They took about 30 pictures of me with my dogs and only gave me 4 which was important to me because my dogs are very old and I wanted these memories with them. NOT ONE of me alone showing my whole wedding dress head to toe- they have my dress cut off at my waist in almost every photo. No photos of our buffet or any from the dining portion of our wedding. None of the exterior of the Yacht which was our wedding venue (they said they forgot), the list goes on and on. After I tried requesting my photos many times, my husband called Juancho asking for our photos. There were specific ones we remember taking but his answer was "no, we gave you what we gave you" and that was where Juancho left it. A few weeks later, my make-up artist posted a handful of our photos on her website without our permission. Photos she never should have had access to. Turns out Juancho & Johana gave her our password to access to our private web portfolio and let her use our photos for advertising, which our contract specifically states says they cannot do. I had to hire a lawyer and so far I have spent thousands of dollars on legal fees to try and get the rest of our wedding photographs. It is now almost 1 year later and they have refused to give us any more. I believe they have disposed of the rest of our photos and we will never see them. It has been a nightmare working with Juancho SC Photography. My husband and I will never see some of the special moments from our wedding day. Not only were they terrible to work with because of the loss of photos but because of more…. More Bad: 1. Juancho is very high strung, he is very loud and hyper, and constantly yelling and making everyone feel nervous. He would scream "Erica No, Erica No, Erica No" every time he thought I wasn't making the facial expression he liked. When he would take a "good" photo of me, he would show me it and say "wow, Juancho did a good job on this photo" patting himself on the back, it was awkward. 2. They brought a 3rd person, their "assistant" so if you have a head count at your wedding add another person to your budget! Also, they disappeared during dinner. I planned our seat chart (and paid for 3 extra dinners which is in their contract) for them to sit across from us to take pictures during the dining part of the wedding. They were nowhere to be seen for a solid hour! 3. Editing. None of our photos were edited. So brides if you have blemishes they will show. They use a scenic lens which blurs your face or if it's close up it has a lot of structure which will enhance any flaws. I have very good completion yet every photo looks like I have bumps all over my face. 4. Juancho takes photos from a low angle, so if you do not have a double chin on the day of your wedding you will now. Even my husband who doesn't have an ounce of fat on him has a double chin in our wedding photos. I also believe they are posting all fake reviews on The Knot. Unfortunately that is how I found them. All of the wording in their reviews is repetitive, "Juancho and Johana are amazing." In almost every single review the word "amazing" shows up. In Johanas emails she used "amazing" for almost everything she wrote. Coincidence? I don't believe so. On their Instagram, they post pictures from years ago. They keep recycling wedding photos because I don't believe they have enough work to show more than just a few per year. This does not appear to be a full time job for them, more like a side job. If you are looking for an Exceptional Wedding Photographer in Chicago, please do not let Juancho SC Photography ruin your magical day!
Juancho SC Photography
Cloe
has given a 5 out of 5 star rating on
October 4, 2015
Juancho and Johana are amazing people and even better photographers. We were able to have a photo session prior to our wedding to get to know them and become comfortable in front of their lenses, which helped lessen our nerves, but without this it wouldn't have mattered! They treated my wife and I like family from the beginning and were always professional and personal at the same time. While looking for a photographer, I would always come back to Juancho SC and knew I couldn't pass on their artistic and beautiful style of photography, and they did not disappoint. I will cherish their pictures forever and remember the incredible feelings of from our special day, because they captured it all so clearly. I highly recommend them!