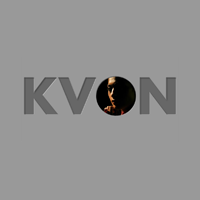 Kvon Photography
(

3

)
Average rating of 5 out of 5 stars
Bridgeport

,

Connecticut

,

USA
(203) 336-3390
Recommend To A Friend
Recommend To A Friend
Fill in the below form and you can recommend 'Kvon Photography' to a friend or family member via a text message.
Share with Friends
Show Your Support, Share!
Show your support with a quick share of 'Kvon Photography'.

Share the below banner to your favorite social media profile and encourage your friends to become a Fan.
Services Offered
Individual / Family Portraits, Model Portfolios, Weddings, Bar / Bat Mitzvahs.
Keyvan Behpour (Kvon) is an Iranian-American advertising photographer, with strong ties to Iran, its people and its architecture. He came to the US in 1977 and has since traveled back to Iran on three extended photography expeditions, one of which was to accompany aid organizations assisting the Bam earthquake victims. Kvon specializes in photographing people for corporate communications, fashion, editorial and other commercial purposes, on location and in his studios in New York and Connecticut. Kvon's fine art photography has been featured in publications in his native Iran, and is on display in the permanent art collection titled EL Espiritu de la Tierra, US Embassy chancellery building, La Paz, Bolivia. His work has recently received meritorious recognition from The Beckett Paper Company and Fairfield County Women in Communications.
Ratings
Kvon Photography
Luba
has given a 5 out of 5 star rating on
May 29, 2015
I know Keyvan for many years, he is wonderful photographer, person, husband, father. And friend. His images are excellent, stunning. His photography has very unique look, feel, it is an art. He knows how to deal with people and make the best of them….make stunning photos. he knows how to capture a moment, movement, feelings. Nature. All.
Kvon Photography
Tracy Lavery
has given a 5 out of 5 star rating on
May 29, 2015
There is not enough space on a page to tell how amazing he is – He Does amazing Head Shots and Event Photography- I have recommended Kvon many times to friends and they all rave about his work – He is Kind and talented. I Highly encourage you see his work and trust him with your photographic needs.
Kvon Photography
Dana Perun
has given a 5 out of 5 star rating on
May 29, 2015
Artistic and professional, Keyvan captures the energy with impeccable attention to detail. He is my go to photographer for everything when I need it.