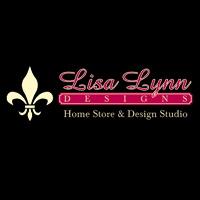 Lisa Lynn Design Services, LLC
(

9

)
Average rating of 5 out of 5 stars
Louisville

,

Kentucky

,

USA
(502) 384-5966
Recommend To A Friend
Recommend To A Friend
Fill in the below form and you can recommend 'Lisa Lynn Design Services, LLC' to a friend or family member via a text message.
Share with Friends
Show Your Support, Share!
Show your support with a quick share of 'Lisa Lynn Design Services, LLC'.

Share the below banner to your favorite social media profile and encourage your friends to become a Fan.
Services Offered
Complete Interior Design Services
Lisa is the owner of Lisa Lynn Designs Home Store & Design Studio. Lisa Lynn Designs Home Store is a leading interior design firm in the Louisville, Kentucky area! Lisa's designs have been showcased over 15 times in Louisville's Homearama since 2003. She has numerous awards in the categories of Best Interior Designer, Best Outdoor Living and Best Overall Home. She has also been featured by many of Louisville's major television network affiliates and print publications for her designs in Homearama and her reputation in the community as an interior designer.