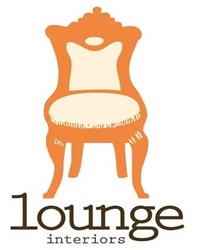 Lounge Interiors
(

3

)
Average rating of 5 out of 5 stars
Jackson

,

Mississippi

,

USA
(601) 206-1788
Recommend To A Friend
Recommend To A Friend
Fill in the below form and you can recommend 'Lounge Interiors' to a friend or family member via a text message.
Share with Friends
Show Your Support, Share!
Show your support with a quick share of 'Lounge Interiors'.

Share the below banner to your favorite social media profile and encourage your friends to become a Fan.
Services Offered
Lounge Interiors' design style is one that combines modern simplicity with timeless interiors, thus creating spaces for clients that are unique to the family or individual. This includes mixing family heirlooms with modern art and comfortable yet affordable upholstery pieces.
Lounge Interiors carries a variety of furniture, lighting, accessories and bedding lines as well as an exclusive private label upholstery line. Homes designed by Lounge Interiors have been featured in Portico Magazine, VIP Jackson, Luxury Lifestyle Magazine, Northside Sun, and Mississippi Magazine. Lounge Interiors is accustomed to working on a number of commercial and residential projects at any given time in and around the South. We are always ready to transform visions of your dream home into reality.
Ratings
Lounge Interiors
Melinda Newell
has given a 5 out of 5 star rating on
July 1, 2015
This place is amazing. The art is great and all the finishes are beautiful and affordable. Have told many friends about this place.
Lounge Interiors
Webster Allen
has given a 5 out of 5 star rating on
June 29, 2015
Very Very easy to work with. I gave them an idea of what I wanted and the rest was history!!! Wouldn't go anywhere else.
Lounge Interiors
Jake Walker
has given a 5 out of 5 star rating on
June 29, 2015
Lounge Interiors' hospitality goes far beyond that of a client's home. Haley and her amazing staff have helped promote local artists, musicians, and donated to charities all around the state. There is an incomparable amount of talent and generosity in their store. I would highly recommend Haley and/or any of her assistants with my full trust to use their expertise to help literally "love where you live".