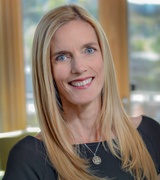 Lysi Bishop
(

3

)
Average rating of 5 out of 5 stars
Boise

,

Idaho

,

USA
(208) 391 6562
Contact This Business
Recommend To A Friend
Recommend To A Friend
Fill in the below form and you can recommend 'Lysi Bishop' to a friend or family member via a text message.
Share with Friends
Show Your Support, Share!
Show your support with a quick share of 'Lysi Bishop'.

Share the below banner to your favorite social media profile and encourage your friends to become a Fan.
Services Offered
Buyer's Agent, Listing Agent
Lysi Bishop is the Top Producing Realtor in the Treasure Valley. With over 240 transaction sides sold last year alone and over 20 years of experience, Lysi Bishop Real Estate knows how to sell and find homes for clients all over the Treasure Valley. The Wall Street Journal recognized Lysi Bishop and her team as the number 1 top producing agent and team in the State of Idaho.
Ratings
Lysi Bishop
rxxxx
has given a 5 out of 5 star rating on
May 18, 2015
Lysi is very knowledgeable from both the buying/selling side of the market. She has a good support team on short sales, which is not her area of expertise. Otherwise she is a top-notch agent and works hard to make you happy with your decisions. If we ever decided to buy a house in Boise again we would gladly call her first.
Lysi Bishop
traylovell
has given a 5 out of 5 star rating on
May 18, 2015
We have used Lysi and her team on three transactions, and have recommended them to a number of our friends/colleagues. Nothing is left to chance, everything is handled professionally and timely. Lysi is extremely prepared and organized, and very very responsive. They are the consummate professionals.
Lysi Bishop
slidehall
has given a 5 out of 5 star rating on
May 18, 2015
Dave Kangas was an exceptional realtor. He and his team at Lysi Bishop were great. If you are looking to buy a house in the North End, I would highly recommend Dave Kangas or anyone on Lysi Bishop's team. They are truly the best. Highly knowledgeable of the area and usually know when new houses are coming up even before they are on the market.