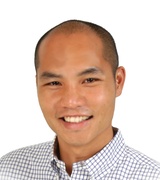 Mathew Ngo
(

3

)
Average rating of 5 out of 5 stars
Honolulu

,

Hawaii

,

USA
(808) 222 7183
Contact This Business
Recommend To A Friend
Recommend To A Friend
Fill in the below form and you can recommend 'Mathew Ngo' to a friend or family member via a text message.
Share with Friends
Show Your Support, Share!
Show your support with a quick share of 'Mathew Ngo'.

Share the below banner to your favorite social media profile and encourage your friends to become a Fan.
Services Offered
Buyer's Agent, Listing Agent, Relocation, Foreclosure
Mathew Ngo focuses on building long term relationship with his clients. Ensuring that all Mathew's clients receive his personal touch in every transaction is of the utmost importance. Mathew communicates with his clients on a regular basis and updates them on all facets of his work for them.
Ratings
Mathew Ngo
crc1515
has given a 5 out of 5 star rating on
May 18, 2015
Mathew is a consummate professional who has great attention to detail. He was very patient as we looked at many properties. When the time can't to make an offer in a competitive situation, he provided educated guidance that helped close the deal.
Mathew Ngo
jensenatwaihonua
has given a 5 out of 5 star rating on
May 18, 2015
In looking for a retirement home we visited several areas and worked with several agents all over the US. Mathew was the most responsive of all that we met and was very pro-active in negotiating for us and handling details when we were 3,000 miles away. We highly recommend him.
Mathew Ngo
mgd21jdm
has given a 5 out of 5 star rating on
May 18, 2015
Mat was amazing. A friend recommended his services to me. I was heading over to a showing and stumbled upon a gem. I asked Mat to assist as my realtor in the purchase. The place needed some work, but the view of the ocean and the park made it worth every penny. He went out of his way in helping me negotiate the unit and even recommended home inspectors, property manager, contractors, and home lender. I was able to get a 3.37% without points! He was always available. I never even noticed he was juggling another client.