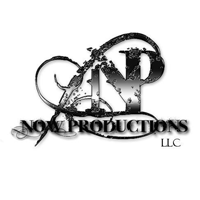 NOW Productions
(

5

)
Average rating of 5 out of 5 stars
Charleston

,

West Virginia

,

USA
(681) 205-5098
Recommend To A Friend
Recommend To A Friend
Fill in the below form and you can recommend 'NOW Productions' to a friend or family member via a text message.
Share with Friends
Show Your Support, Share!
Show your support with a quick share of 'NOW Productions'.

Share the below banner to your favorite social media profile and encourage your friends to become a Fan.
Services Offered
Maternity, Newborn, Family, Senior Portraits, Boudoir Photography.
They are Glen and Melinda Kessler, a husband/wife professional photography team. Glen shot his first wedding over 14 years ago and developed the prints in a dark room. Alot has changed since then, but one thing has not: the art and science behind photography is a craft used to capture memories and record them forever. With over a decades worth of experience, Now Productions specializes in weddings, newborns, boudoir, but shoot everything else in between including events.