Palmer Distinctive Dentistry
(

15

)
Average rating of 5 out of 5 stars
Greenville

,

South Carolina

,

29615

,

USA
(864) 332-4113
Services Offered
Dentistry
The team at Palmer Distinctive Dentistry is proud to offer residents of Greenville, SC and surrounding areas outstanding holistic dental care in a relaxing environment. Your oral health and smile goals are important to us. While we attend to your dental needs, we do so in a specific way that will promote general health and wellbeing. To us, it is important to treat the whole person, not just a set of teeth.
Ratings
There are no reviews yet.
A true fan will go the extra mile and record a Fan Review. Go ahead get started. It's super easy. For a great recording follow the below checklist

– Check your webcam and microphone to make sure it works
– Find a quiet, well-lit room, with as little disturbances as possible.
– Relax and don't rush your words.

Are you the owner of 'Palmer Distinctive Dentistry'? Grow your Fan base by 10X with a few clicks.
Business Owner Signup/Login
Login or signup as a business owner in Fans' Choice
Show Your Support, Share!
Show your support with a quick share of 'Palmer Distinctive Dentistry'.

Share any of the below banners to your favorite social media profile and encourage your friends to become a Fan.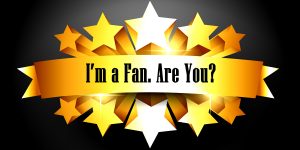 Recommend To A Friend
Fill in the below form and you can recommend 'Palmer Distinctive Dentistry' to a friend or family member via a text message.