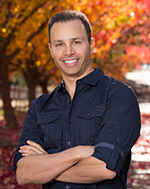 Darryl Azouz, DDS
(

7

)
Average rating of 5 out of 5 stars
Sacramento Natural Dentistry
5414 Sunrise Blvd Suite E, Citrus Heights

,

California

,

95610

,

USA
(916) 823-8585
Recommend To A Friend
Recommend To A Friend
Fill in the below form and you can recommend 'Darryl Azouz, DDS' to a friend or family member via a text message.
Share with Friends
Show Your Support, Share!
Show your support with a quick share of 'Darryl Azouz, DDS'.

Share the below banner to your favorite social media profile and encourage your friends to become a Fan.
Services Offered
Teeth whitening, Oxygen/Ozone Therapy, Mercury Safe Dentistry, Laser Dentistry, Whole Body Nutrition, BPA safe tooth colored fillings, Sleep Apnea, Invisalign, Cosmetic Dentistry, Pediatric Dentistry, Biological Dentistry, Crowns and Bridges, Sedation Dentistry