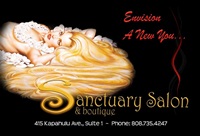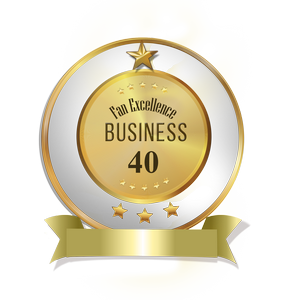 Recommend To A Friend
Recommend To A Friend
Fill in the below form and you can recommend 'SANCTUARY SALON' to a friend or family member via a text message.
Share with Friends
Show Your Support, Share!
Show your support with a quick share of 'SANCTUARY SALON'.

Share the below banner to your favorite social media profile and encourage your friends to become a Fan.
An Inviting atmosphere filled with talented and skilled artists. Specializing in all coloring techniques and correction, cutting, styling, extensions, dreading, makeup, nails, brows and special events.
Ratings
A true fan will go the extra mile and record a Fan Review. Go ahead get started. It's super easy. For a great recording follow the below checklist

– Check your webcam and microphone to make sure it works
– Find a quiet, well-lit room, with as little disturbances as possible.
– Relax and don't rush your words.