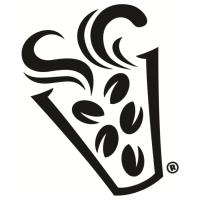 Serious Coffee
(

3

)
Average rating of 5 out of 5 stars
Vancouver Island

,

British Columbia

,

Canada
1 250-746-6511
Recommend To A Friend
Recommend To A Friend
Fill in the below form and you can recommend 'Serious Coffee' to a friend or family member via a text message.
Share with Friends
Show Your Support, Share!
Show your support with a quick share of 'Serious Coffee'.

Share the below banner to your favorite social media profile and encourage your friends to become a Fan.
Ratings
Serious Coffee
Cathy
has given a 5 out of 5 star rating on
March 15, 2018
Great service as well as great coffe!
Serious Coffee
Susan Smith
has given a 5 out of 5 star rating on
March 13, 2018
I love my coffee and serious coffee is a great place to meet with friends, enjoy a great beverage of choice and maybe a little nibble. When we feel like a little more we also love the breakfast choices.
Serious Coffee
Dianne
has given a 5 out of 5 star rating on
March 16, 2017
Serious Coffee….best mocha\'s in town! expresso/chocolate milk…yum yum. Just the right combo for bitter/sweet. Millstream is the best location and plays the best music!
A true fan will go the extra mile and record a Fan Review. Go ahead get started. It's super easy. For a great recording follow the below checklist

– Check your webcam and microphone to make sure it works
– Find a quiet, well-lit room, with as little disturbances as possible.
– Relax and don't rush your words.